With the Season of the Force upon us, and a certain "awakening" scheduled for later this week, it seems like we are in Star Wars hyperspace; and us runners can channel that Force for the countdown to Star Wars Half Marathon Weekend! My co-host Jindy (Queen of Flowers Croon) and I are looking for a few good men and women to transport us to the next runDisney contest.
Are you ready for some virtual planning? A virtual peek- registration to finish line- at the upcoming
Star Wars Half Marathon Weekend?
Know this race do you??
Attention Ewoks and Jabbas, experts, pros, beginners and wannabes, we want YOU! Jindy @iRunDisney and I are looking for those willing to unleash their Star Wars and runDisney passion who will join us in a Virtual runDisney Blog Hop on Monday, January 4th, 2016. Each potential Jedi writer will choose a race topic (from Disneyland transportation to runDisney Health & Fitness Expo to Rebel Challenge) and cover each galactic inch of it, from an instructional and/or personal point of view. Together we'll pilot the Star Wars Half Marathon Weekend; both for the benefit of first-timers and for us rebels. After all, "your focus determines your reality!!" (Qui-Gon Jinn)
Ready to join the Alliance?! E-mail me HERE, or DM me on Facebook or Twitter; we'll set you on a proper course. I've got a great feeling about this!!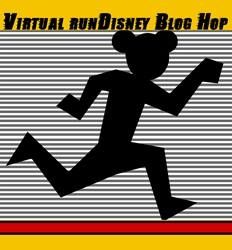 Prior posts in the series:
Virtual Walt Disney World Marathon Weekend Blog Hop
Virtual Tinker Bell Half Marathon Weekend Blog Hop
Virtual Disney Princess Half Marathon Weekend Blog Hop
Virtual Expedition Everest Challenge Blog Hop
Virtual Disneyland Half Marathon Weekend Blog Hop
Virtual Twilight Zone Tower of Terror 10-Miler Weekend Blog Hop
Virtual Disney Wine & Dine Half Marathon Weekend Blog
And while we're at it- ENTER TO WIN THIS STAR WARS