Are you ready for some virtual planning? A virtual peek- registration to finish line- at the upcoming
Disneyland Half Marathon Weekend
?
"All aboard! Let's go!"
Attention experts, pros, beginners and wannabes, we want YOU! My co-host (the incomparable running and personality powerhouse @krissymmurphy, blogging at Shiawase Life) and I are looking for all those with runDisney passion who will join us in a Virtual runDisney Blog Hop on Wednesday, August 13th, 2014. Each potential writer will choose a race topic (from Disneyland transportation to Disneyland Health & Fitness Expo to Dumbo Double Dare) and cover each pixie dusted inch of it, from an instructional and/or personal point of view. Together we'll plot the Disneyland Half Marathon Weekend; both for the benefit of first-timers and to get ourselves ready to fly!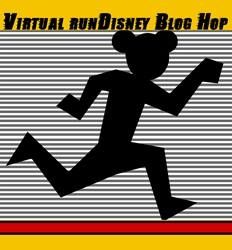 Would you like more details? Are you ready to believe and soar? Please contact me HERE. This blog hop is open to bloggers and non-bloggers alike. Remember, every post is magic!!
Prior posts in the series:
Virtual Walt Disney World Marathon Weekend Blog Hop
Virtual Tinker Bell Half Marathon Weekend Blog Hop
Virtual Disney Princess Half Marathon Weekend Blog Hop
Virtual Expedition Everest Challenge Blog Hop