Are you ready for some virtual planning? A virtual overview- from the top to the bottom- of
The Twilight Zone Tower of Terror 10-Miler Marathon Weekend
?
Join us in the Fifth Dimension. Going UP?!
Attention experts, pros, beginners and wannabes, we want YOU! My co-host, the most loveable blogging ace Julie of Run.Walk.FASTPASS.Repeat @runwalkfastpass, and I are looking for brave souls with a runDisney passion who will join us in a Virtual runDisney Blog Hop on Wednesday, September 17th. Each runner/writer will choose a race topic (from costuming to Disney Villians Hollywood Bash) and cover the ups and downs from an instructional and/or personal point of view. Together we'll plot The Twilight Zone Tower Of Terror 10-Miler Weekend; for the benefit of first-timers and veteran spooks alike!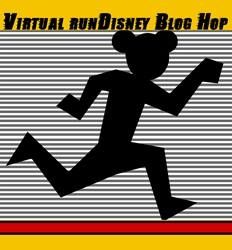 Would you like more details? Are you ready to take the ride? Please contact me HERE. *This blog hop is open to bloggers and non-bloggers alike. Remember, every post is supernatural!!
Prior posts in the series:
Virtual Walt Disney World Marathon Weekend Blog Hop
Virtual Tinker Bell Half Marathon Weekend Blog Hop
Virtual Disney Princess Half Marathon Weekend Blog Hop
Virtual Expedition Everest Challenge Blog Hop