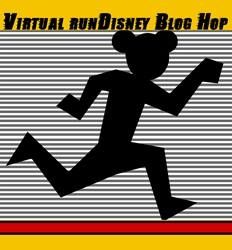 Like many others, I came to the sport of running purely because of a charity that held personal meaning. At the age of 53, running, (let alone 13.1 miles) was not part of my master plan. But life does have a way of challenging those best laid paths, and my family's escalating battle with Autism Spectrum Disorder led me to Autism Speaks. (I Won't Grow Up… 53, Tinker Bell and Me) Each year, thousands of folks run their very first race for charity, which accounts for the over 1 billion dollars raised for causes through road races in the US last year. Running for a non profit not only increases the visibility and viability of a cause, it ensures a successful race for all promoters. A win-win!
Inaugural Tinker Bell Half Marathon
During the 2014 Walt Disney World Marathon Weekend presented by Cigna, The Leukemia and Lymphoma Society will be the chief race beneficiary, and a whopping 25 runDisney Charity Groups will be participating:

The benefits of running with a charity are many and sometimes obvious. On the surface you may:
–
Score a race bib when the race is sold out.
– Receive Walt Disney World Theme Park ticket and hotel discounts.
– Obtain special team t-shirts and/or race singlets and other team apparel.
Depending upon the charity (and the fundraising obligation, which can range from $300 to $5,000 per event), you may have access to e-training with a team coach, receive electronic training manuals, team parties, team pasta dinners, (often in limited-access venues), official team photos and other such perks. What is less obvious are the benefits of team moral, hearing inspirational stories, the satisfaction of running for a cause bigger than yourself, and the fundraising dollars you supply that truly change lives. Did I leave out pure, unadulterated fun??
Post race photo; Inaugural Twilight Zone Tower of Terror 10-Miler
Team Up! with Autism Speaks Dinner at The Living Seas Pavilion- Second Floor
I look forward to once again joining Team Up! with Autism Speaks for Walt Disney World Marathon Weekend. I cannot wait to run for the first time with
Children's Miracle Network
during the 2014 Disney Princess Half Marathon, and already have my sites set on 2015 and a return to the Special Olympics World Games (in LA) and the unique team racing experience that will bring.
It keeps me running.
Beyond that personal good, it is something meaningful for the greater good. As the saying goes: "It's ALL good!"
Inaugural Disneyland 10K
Be sure to skip through the rest of the Virtual Walt Disney World Marathon Weekend Blog Hop, with my co-host Tricia Lynne, @DisneyGalTricia, HERE.