Can you believe we are already celebrating the 10th Anniversary of Disneyland Paris today at 20 Days to 20 Years? Where has the time gone? Series co-hosts Beth (of Pursuing the Magic and The Magical Blogorail) and Manda (of Mandas Disney Blog) are very pleased to welcome lifelong Disney fan and California blogger Keith from The Disney Project; and the year 2002.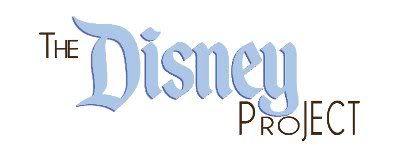 In 2002, for its 10th birthday, Disneyland Paris received a pretty big present: a little sister. Walt Disney Studios opened on March 16th, and Roy E. Disney, Michael Eisner, Paul Pressler and Marty Sklar were just a few of the big names in attendance. Disney was determined to acknowledge feedback from some who thought the first Paris park lacked a focus on European (particularly French) culture. This issue was addressed with one the Studios' opening day attractions, and still its best, CinéMagique. Francois Confino, a Swiss architect who acted as a consultant on Disneyland Paris, was particularly skeptical. "People here want to see something familiar," he said. He was pleased to learn that Disney did listen. One of the specific suggestions he made for CinéMagique came to fruition.
Photo from my Feb 2010 trip
CinéMagique is a 25-minute film starring Canadian actor Martin Short and French actress Julie Delpy. The plot revolves around George (Short), an English-speaking tourist who at first is watching what the rest of the audience is watching, a "tribute to cinema" as introduced by the French and English speaking usher just prior to the lights dimming. But when George's cell phone rings, he answers it, much to the dismay of said usher. At that point the actor in the audience playing George (not Short) flees from the usher and ends up on the stage. It turns out people on their cell phones at the movies annoys everybody, because moments later George gets sucked into the film (in a nifty poof of smoke removing the actor from the stage) so the actors can teach him a lesson a la a punch in the face. After the punch, two of the three characters seem satisfied, and begin to walk away. The third, Marguerite (Delpy), feels bad for George and leans down to comfort him.
Photo courtesy of jerryrees.com – thank you Jerry!
The man who punched George (Marco Leonardi as a silent movie Sheik) doesn't care for this act of sympathy, however, and begins to chase George with a sword. George climbs out of the window and into the 1923 film Safety Last!, starring Harold Lloyd. Determined to find his way out of the movie, as well as track down his lost luggage (his reason for answering the phone in the first place), George jumps from film to film with Marguerite hot on his trail.
Nous nous reverrons
CinéMagique was wonderfully directed by Jerry Rees, who also helmed such Disney theme park projects as Cranium Command, the opening video in Rock 'n' Roller Coaster, and Disneyland: The First 50 Magical Years featuring Steve Martin. The effect that took George from the stage to the film isn't the only time something from one side of the screen affects the other. In fact it's when the reverse happens that the experience is particularly magical. Many classic films are featured, both American and European (Angels with Dirty Faces, A Fish Called Wanda, Mary Poppins, The Great Train Robbery, Star Wars, Trois hommes et un couffin, Pinocchio and The Pink Panther just to name a few), the acting is terrific, and the music is outstanding. CinéMagique based its main theme on the score of the 1964 film Les Parapluies de Cherbourg (The Umbrellas of Cherbourg), but as Walt would say, they "plussed" it. It also features additional original music by Bruce Broughton, and bits of famous scores from films like Gone with the Wind and Star Wars.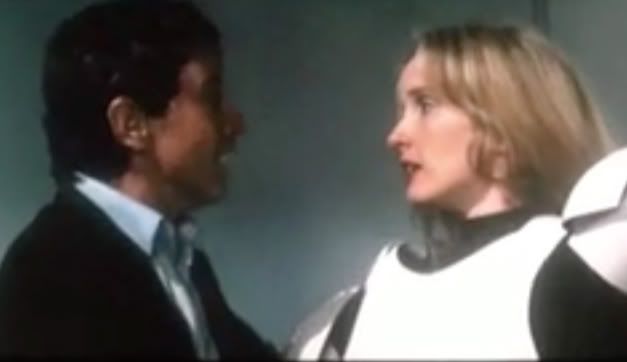 Aren't you a little short for a stormtrooper?
In 2003, CinéMagique was awarded the THEA Award for Attraction of the Year by the Themed Entertainment Association. They felt CinéMagique was, "Conceived, written and directed in a way that just makes you smile. It is indeed our industry at its most outstanding." This attraction has been charming audiences since opening day, and is consistently one of the top-rated in all of Disneyland Paris Resort. And in my opinion, it's the best in-park movie Disney has ever done.
Thank you Keith, for introducing us to Walt Disney Studios!! Keith @DisneyProject has a very extensive Disney pedigree, and is a "regular" at 3 different Disney Parks around the world. (He even had a Disneyland Paris Annual Pass!!)


Tomorrow, Steve, webmaster at dedicatedtodlp, will share his honeymoon tale from Disneyland Paris 2003!