Today, the 20 Days to 20 Years series highlights the year 1998. My co-hosts, Beth, (Pursuing the Magic and Magical Blogorail creator), Manda, (Mandas Disney Blog!), and I roll out the red carpet for today's guest- Ami; owner of multiple blogs, (Disney Goddess, Faith, Trust & Pixie Dust, and Enchanting Recipes) and contributor to the Disney Driven Life. How does she do it?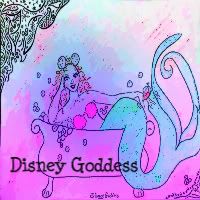 Ah, Paris (You must say, Pah-ree)! I am certain you are enjoying this 20-stop-tour through one of the most exciting destinations located in the world's most dreamed of city! We now find ourselves celebrating magic in 1998. The lovely Disneyland Paris was only 6 years young and had undergone many growing pains by this point. Cultural differences between the French and Americans were vastly underestimated as far as business practices go and the kinks took some time to work out. EuroDisney grew into the more elegantly titled Disneyland Paris and the downtown area once dubbed Festival Disney is now known as the Disney Village. Yes, change is good and Disney's newest theme park destination is coming into her own and blooming where planted.
One of the "kinks" that needed tending to was the balance between French and American focus. Disney may be an American company, but they were occupying a France steeped in history and provincial elegance. One of my favorite findings in DLP was the surprise way in which "Westerners" are portrayed. American themed areas are full of that wild, wild west feel- from spurs, to 10 gallon Stetson hats to Davy Crockett with his musket. I found myself wanting to exclaim "Yee Haw!"…in Paris, France no less!
Are you sure we aren't in Paris, Texas?
One of my favorite spots to visit was a restaurant in the Disney Village. Billy Bob's Country Western Saloon is a down home, western cookin', toe-tappin' good time! Live country music is a nightly occurrence at Billy Bobs, and despite the slightly French twang sangin'…it felt fairly authentic in a fun and kitschy way!
Hotel New York
It isn't all cowboy hats and tumbleweed though. America is home to that beloved New York City. We got a big kick out of the "mini" Manhattan in Disneyland Paris' Hotel New York. Everything you love about the Big Apple minus the grime you don't love!
Disney
Despite these American influences, stereotypes and much appreciated English-speaking cast members, you find yourself overwhelmingly aware of the gorgeous Marne-La-Vallee countryside that surrounds you. It is a unique marriage of a fantasyland coupled with a country that feels as if those fairytale pages just came to life.
Yes, Disneyland Paris found itself much more in balance in 1998 and continues to grow and change with the landscape instead of in opposition. It truly became a partnership with charming possibilities!
And with a very happy ending-to-date! In addition to Ami's multiple blogs, you can follow her on twitter @DisneyAmiBE and Facebook.


Tomorrow we close out the 20th Century with Dana aka DragynAlly from The Dragyn's Lair!