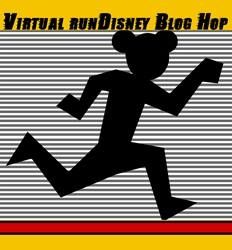 ~ A special thanks to runner/writer Lisa-sun Nguyen for this post!
Do the Rebel Challenge or do not. There is no try.
If you want three medals for doing only two courses, this is the perfect running challenge for you. The Disneyland runDisney Star Wars Half Marathon is back in full force. There are over 1,000 of runners signed up to run 19.3 miles in two days. They'll face their first mission by getting to the runDisney Star Wars Half Marathon Expo.
At the expo, Rebel Challenge runners must turn in their waivers in exchange for their bib. All Rebel Challenge runners must take a photo with their bib or get a Rebel Challenge wristband. The photos will be used to verify your identity during the race & prevent any dishonorable actions.
Once photos and bibs are obtained, the next step is upstairs to get their tech/ running shirts. Rebel Challenge runners receive three shirts: one 10K shirt, one half marathon shirt, and one rebel challenge shirt. Please make sure your sizes in the bag are correct if not seek runDisney support to get the correct sizes. If you ordered the wrong size, see the t-shirt exchange.
Now that you have your shirts, you can shop around the Expo for Rebel Challenge items in the runDisney store or go shop for other running wares. Just make sure you are ready for that first part of the Rebel Challenge: the 10K on Saturday, January 16th.
The Rebel Challenge 10k is fairly fast. You'll start on Disneyland Drive and run your way to Disneyland first and then into Disneyland California Adventure. Be sure to watch out for surprise photo opportunities with stormtroopers, Vader, and other Star Wars characters spread out in the course. This year, the X wing is the 10K medal.
10K Completed? Good. One more day of running. The Star Wars Half Marathon starts in the same location as the 10K. Unlike most runDisney races, there isn't a lot of architecture to look at while running however some Star Wars tributes such as running on Newhope Street. Lots of flat roads in this half marathon make it one of the best runDisney courses. The best part of this course is finding the 501st legion. No large wait times for photos here. You can take numerous photos with Star Wars cosplayers from stormtroopers to the imperial guard depending on who has shown up. They'll give you energy to finish the race.
Did you finish? Congrats on completing your first Rebel Challenge! You receive the medal of Yavin to symbolize your half marathon finish and a Starbird Rebel Challenge medal with R2D2 on one side.
Have a good run, readers. May the Force be with You.