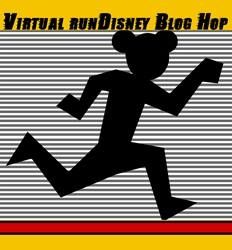 Looking for a truly royal enhancement to your Disney Princess Half Marathon Weekend? The Race Retreat, full of princess pampering and VIP treatment is for you! Available for the Disney Princess 10K ($70), Disney Princess Half Marathon ($120) and Glass Slipper Challenge ($185), you may wonder if this "at your beck and call" experience is for you. If it doesn't stretch the royal coffers too painfully, my answer is- aye!!
Located in the Family Reunion Area at Epcot Wonder Lot, this massive climate-controlled tent welcomes wrist-banded runners, (pre-ordered bands must be obtained at Disney's Fit for a Princess Expo Packet Pick-Up), pre-race from 3:30 a.m. on Saturday, February 22 and 3:00 a.m. on Sunday, February 23 for their princess perks:
– Light fare (plain bagels, fruit, coffee, water, Powerade)
– Private bag check
– Private portable potties (generally cleaner and with shorter lines than those outside the tent)
– Padded mats for stretching
– Character photo area
The Race Retreat opens to Platinum ChEAR Squad members at 5:30 a.m., and remains open until 9:30 a.m. on Saturday, and 10:30 a.m. on Sunday. (Children 3 years of age and younger can enter for free.)
A nice variety of seating options are offered, including a "Kiddie Corner"
Pre-race selections
The stretching area was getting a work-out! Massages are done here post race; $10 for 10 minutes, so don't forget your cash!!
Plenty of time for posing.
Post race, reunite with your fellow runners and family members, (provided they are Platinum ChEAR Squad members), and enjoy a more complete breakfast: scrambled eggs, bacon, hash browns, a variety of muffins, and hot and cold beverages.
And now for the real princess treatment. Each of us received a commemorative runner's towel, and glorious flip-flops (emblazoned with the anniversary logo)!
Along with these goodies, we received a ticket for… champagne!!! Being a health nut, I had mine with orange juice…
Here the lines were long.
The highlight. For ME.
Live Race Results were also available, but my favorite part of the Race Retreat morning was watching my fellow runners cross the finish line. I didn't know a one of them, but I watched each expression, each triumph like a gloating Queen Mother. Sharing, (and yes, toasting), the royal celebration with this community of runners was exhilarating.
Live video from the Finish Line